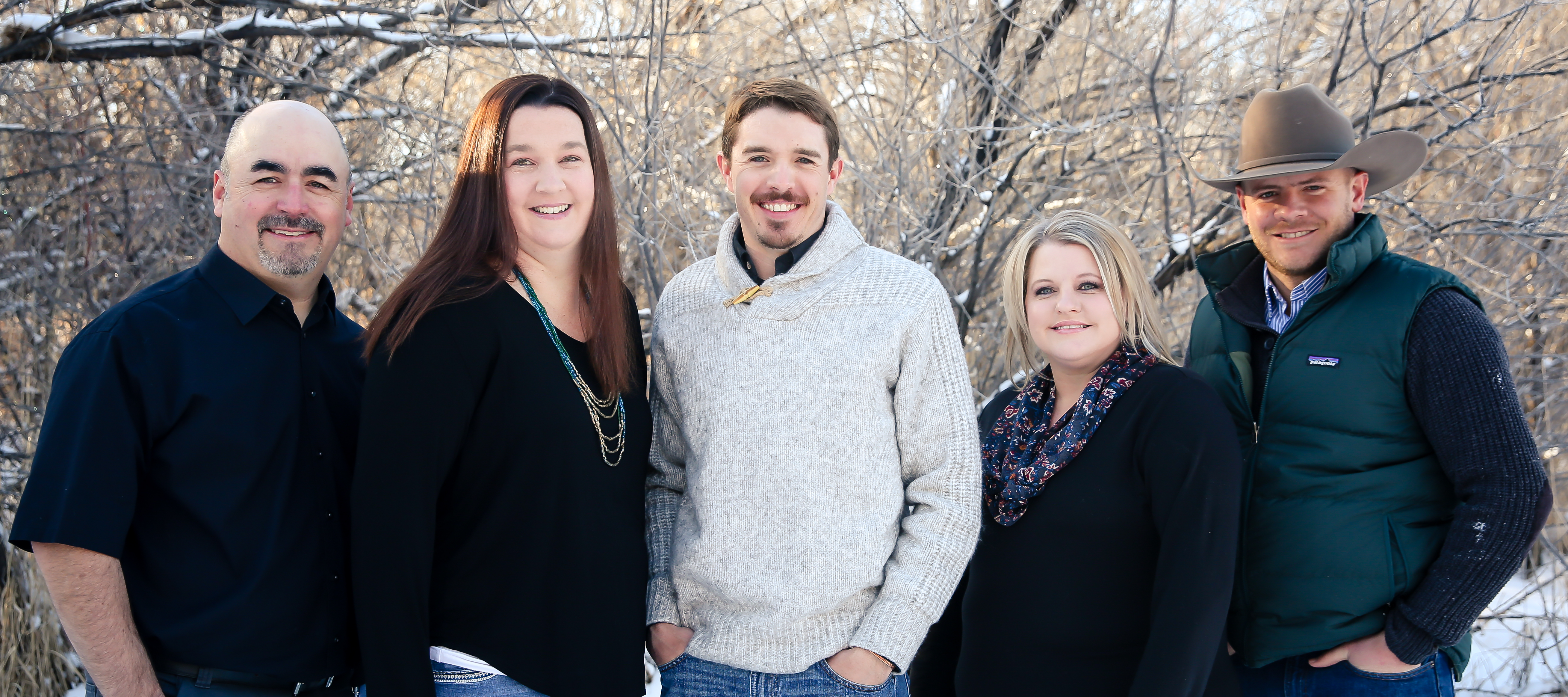 Meet Properties West Real Estate's Professional Team
STETH DANIELS, RESPONSIBLE BROKER
I am the 6th generation to live on our family place that was homesteaded in the late 1800s. After graduating from Hot Springs County High School, I attended the University of Wyoming. I graduated with a degree in Communications, more specifically Advertising and Public Relations, with a minor in Marketing. After living in Laramie for four years I realized that I wanted to move back to work in Thermopolis.
Properties West gave me a great opportunity to work with the community and apply my marketing knowledge. My wife and I continue to raise our two girls on the family place. We get out and enjoy everything that Hot Springs County offers and spend as much time on the Big Horn as possible. From the people to the outdoor activities, I wouldn't want to live anywhere else.
CHRISTINE JOHNSTON, ASSOCIATE BROKER
Originally from Southwest Louisiana, I have been lucky enough to call Wyoming my home since 1992. I have such an appreciation for the incredible lifestyle Wyoming offers and have been blessed to raise both of my fantastic sons in Thermopolis.
As an alum of Hot Springs County Highschool and Casper College in Wyoming, I enjoyed a career in healthcare until obtaining my real estate license in 2012. I love meeting new people, introducing them to our community, and being able to assist them in achieving their real estate goals!
BEN ANSON- SALES ASSOCIATE/FARM AND RANCH SPECIALIST
I've been a Wyoming resident my entire life. After growing up in Basin, I chose to attend college at the University of Wyoming. While there I earned a degree in Wildlife and Fisheries Biology and Management, and also added a minor in Rangeland and Watershed Management. Upon Graduating from Laramie I decided to further my education at the Texas Christian University School of Ranch Management.
I have been involved in agriculture my entire life, from raising my own herd of cattle growing up to pay for college, to working for various ranches in both Wyoming and Montana. It is my hope that through my working experience, as well as my education, I can bring a valuable and unique perspective to farm and ranch real estate.
SHERMAN SKELTON- SALES ASSOCIATE
Sherman was born and raised in Thermopolis and is a 5thgeneration resident of Hot Springs County. Immediately following graduation from college he moved to Powell where he worked as a PTA in an outpatient physical therapy clinic. Sherman and his wife Hallie moved back to Thermopolis in 2017, and feel blessed to be raising their three kids here.
Sherman and his family live on a piece of the family farm that his grandparents had bought in the 1930s just north of town. He looks forward to his kids having similar experiences with rural living that he was able to have. After spending 20+ years in the healthcare field he is looking forward to new challenges as he begins his real estate career. Sherman is passionate about providing positive experiences for clients and looks forward to assisting with any real estate needs you may have.
BECKY ERK- ADMINISTRATIVE ASSISTANT
Becky was raised in Douglas, WY, and has lived in Thermopolis since 2013. I feel blessed to be living in such a great little town, and am thankful to be able to raise her family here. She enjoys the outdoors, and spending time with family and friends.